Holiday Gift Guide Part 1
Posted on December 04 2018
---
Here are 11 unique Holiday Gift Guide Ideas for your Christmas Shopping needs!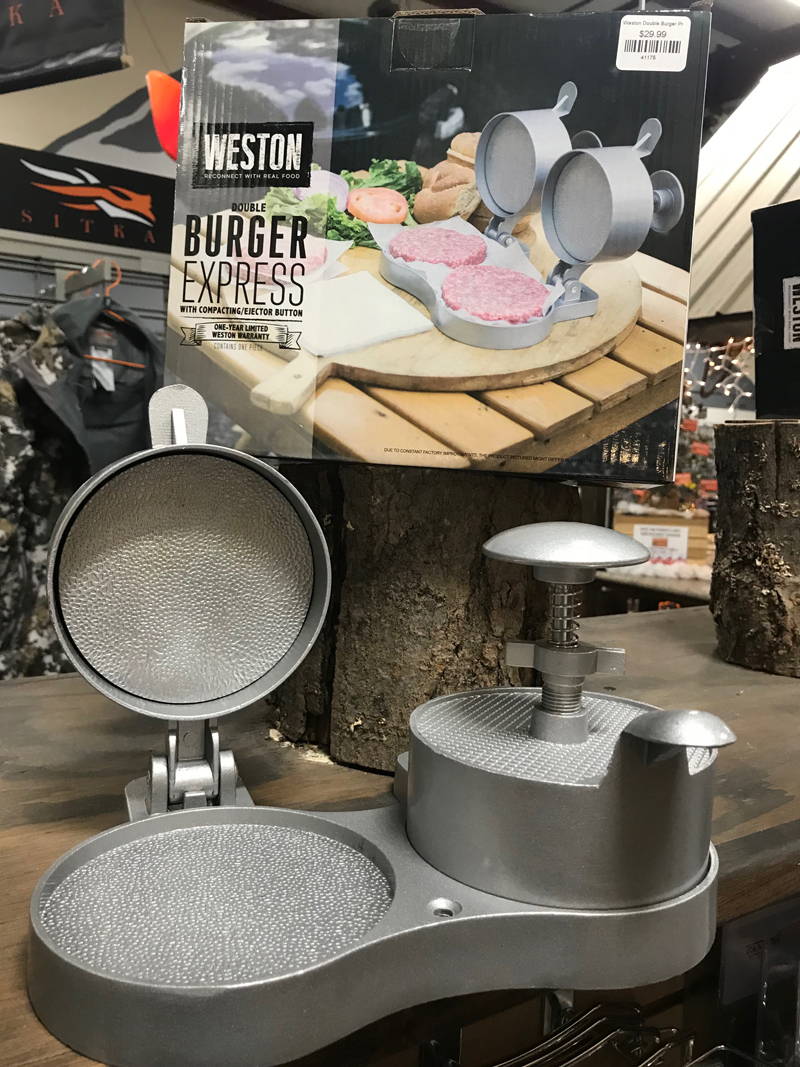 1. Weston Double Burger Press
Make perfect patties every time and cut your patty pressing time in half with this double patty press! Simply place any ground meat on the patty forming tray, close the lid and press the patty presser button down to compact the meat into perfect patties of any thickness up to 1 ½".
2. Rivers Edge 128oz Giant Camo Flask
A big thirst calls for a big flask!
This 128 oz stainless steel flask is decorated in Fall Transition camouflage by CB Outdoor and stands over 13" tall.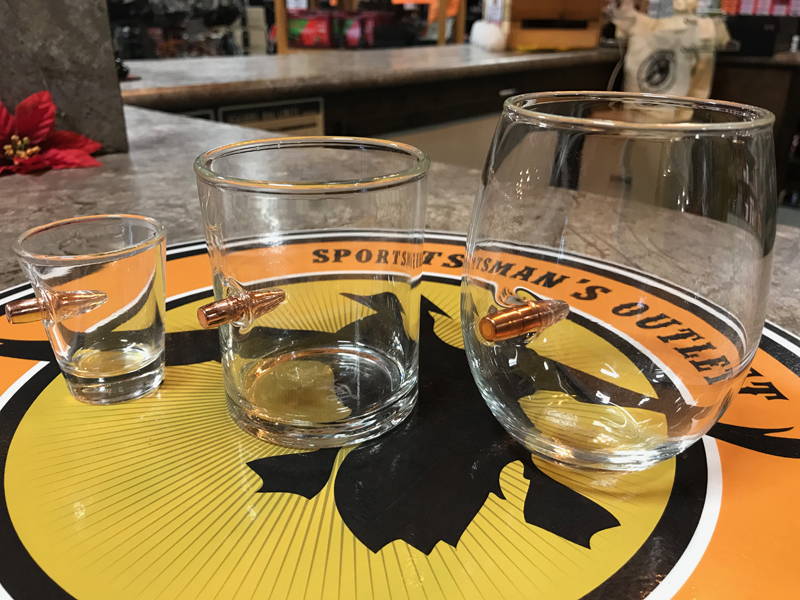 3. Lucky Shot Glassware
Handmade and embedded with a REAL .308 caliber bullet, these glasses are fun for all occasions.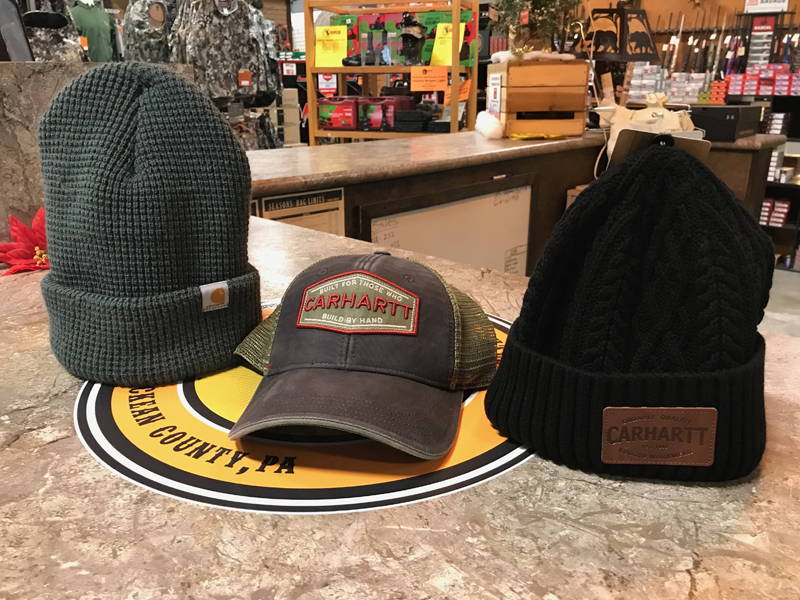 4. Carhartt Headwear
They say cool heads prevail. While that may be true, we should add that sometimes, warm heads prevail. When you're up on a crane with 30 mile per hour winds, the last thing you need is a chilly noggin! We all need a little head protection every now and then. Thankfully, Carhartt has an ensemble of different headwear types to keep you happy throughout the year.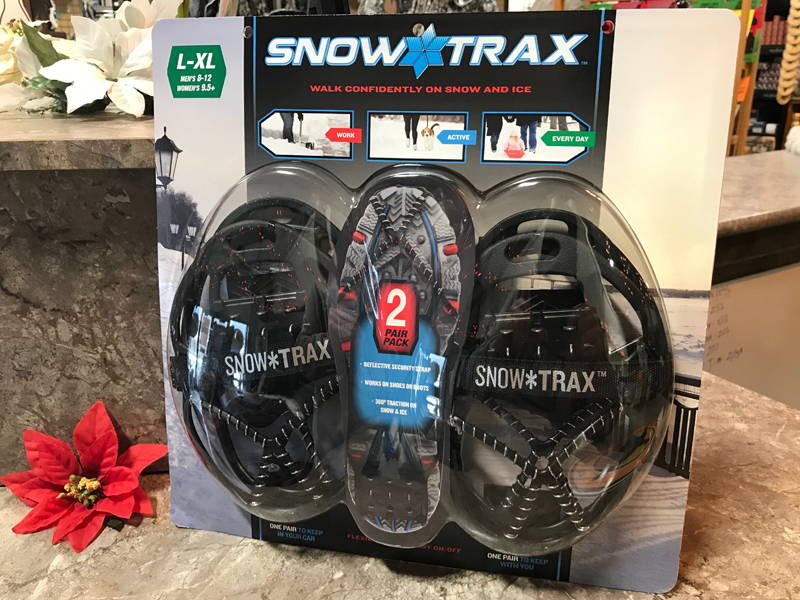 5. Snow Trax Shoe Cover Steel Coils and Spikes
Snow Trax will give you instant confidence on packed snow and ice. You will feel the same solid grip you are accustomed to feeling on dry surfaces. Snow Trax is made of a special polyeastomer material that easily stretches over your shoes or boots. The high abrasion resistant steel coils and hard steel spikes will give you hundreds of biting edges on packed snow and ice. The unique, patented design provides added security from side-to-side and front-to-back, for superior traction on snow and ice. Walk safely this winter across sidewalks, down driveways or anywhere you can benefit from greater snow and ice stability.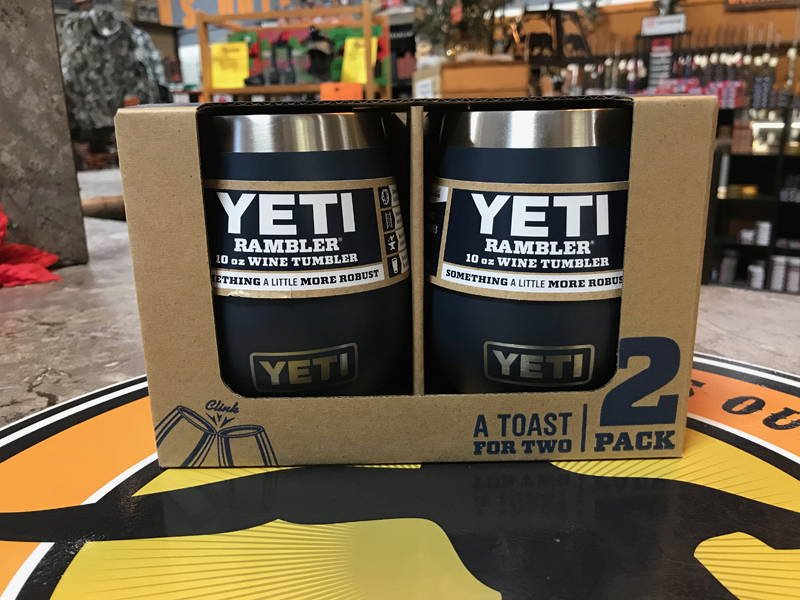 6. Yeti Rambler 10oz Wine Tumbler
While most things are better outdoors, it's especially true of wine. But that simple pleasure demanded some serious engineering to ensure no pool deck, happy hour, or boat is hampered by broken glass. Our 10 oz. Wine Tumbler is the YETI® answer to the wine glass and available in stainless steel and DuraCoat™ color. Now, enjoying your wine in the wild is simultaneously hard core and laid back.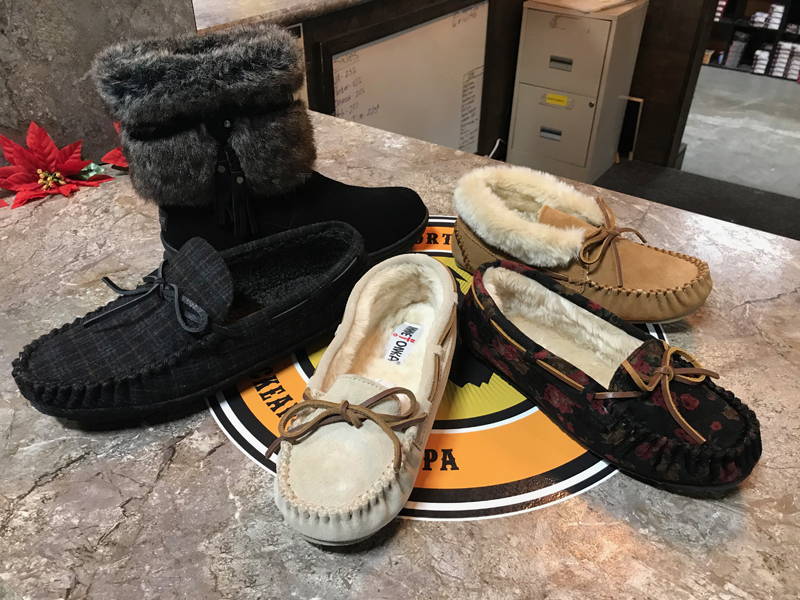 7. Minnetonka Moccasins
Comfort & Durability, Minnetonka use quality materials for a luxurious look and feel. Suede leather, moosehide, and deerskin are silky soft to step into while still providing durable support. Horween leather provides custom driving mocs with high-end, luxury full grain aniline, and first-rate sheepskin lining is cozy and soft while still allowing feet to breath.
8. Predator Tactics The Lantern Headlamp
The Lantern Headlamp is a powerful multi-purpose headlamp for any outdoorsman, especially when hunting for coons and other predators. The Lantern features dual LED's built directly into the light with the ability to change the color of your headlamp with a quick press of a switch. Just like many of our other coon hunting lights, this headlamp has all the needed bells and whistles, like the adjustable focus, intensity control, rechargeable and durable construction that make it a very handy tool no matter what the job or task at hand may be.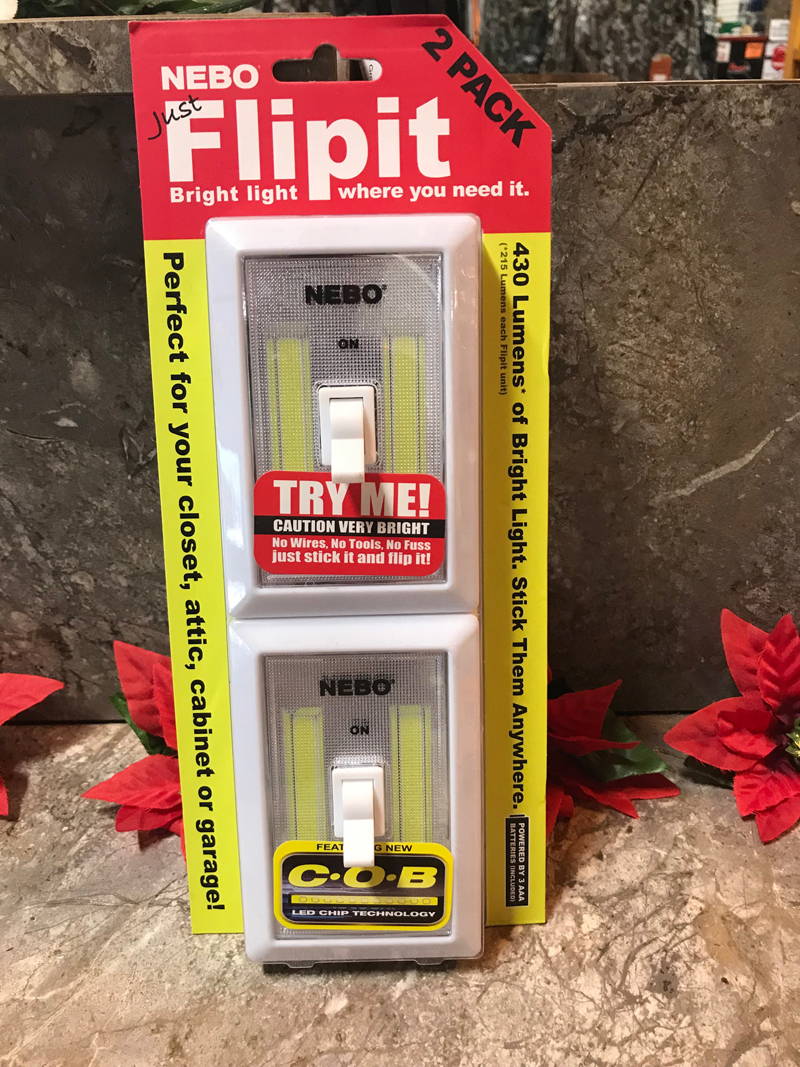 9. NEBO Just Flip It 2pack LED lights
NEBO FlipIt is a 215 lumen C•O•B LED that operates like a standard household light switch. No wires, no tools and no fuss! There are 3 ways to attached it: 2 hook and loop tabs, 2 magnets or 2 screw holes (for permanent mounting).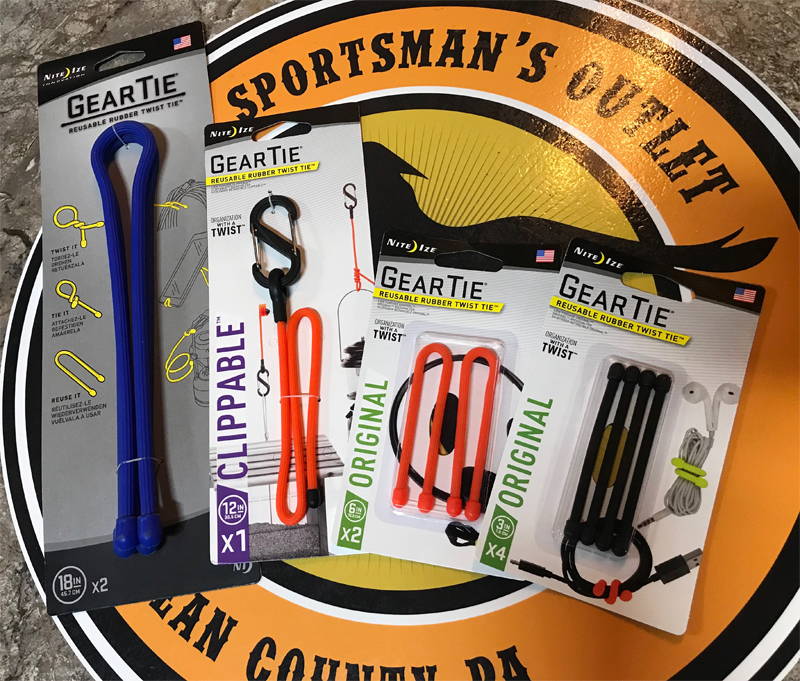 10. Nite Ize Gear Ties
Twist it, Tie it, Reuse it - Gear Ties! Gear Tie Reusable Rubber Twist Ties have a tough rubber shell that provides excellent grip and a strong wire inside that holds its shape, meaning no job is too big or too small for a Gear Tie to tackle.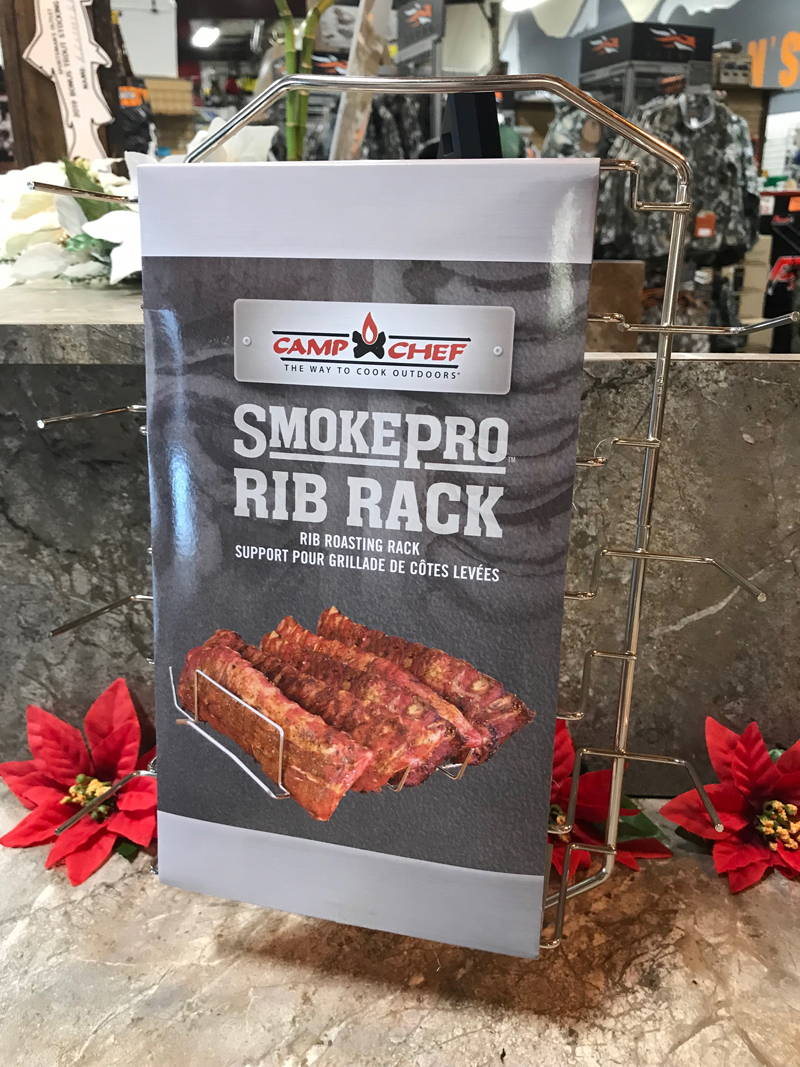 11. Camp Chef Smokepro Rib Rack
Say hello to the tender ribs of your dreams. The Rib Rack allows you to cook up to six racks at once on your smoker, backyard grill, or oven. Nickel plating and side handles make this unit both durable and functional. You'll wonder how you every cooked ribs any other way.