Muck's Arctic Pro Boots
Posted on February 26 2020
---
Are your boots getting a little worn out? Have the treads on them worn too thin and you slip and slide everywhere you go? Or maybe they've gotten wet a few too many times and they're smelling a bit ripe. Regardless, it sounds like you need a new pair of boots. So why not come on down to Sportsman's Outlet and get yourself a new pair of Muck Arctic Pro boots!


With 8mm of neoprene, these babies will keep you warm in the coldest of temperatures and can still be worn in warmer temperatures, up to 60 degrees, but anything over that and your feet will be sweating. Most importantly these boots are 100% waterproof, but still breathable enough that your feet won't sweat in the colder months. These are some of the most comfortable boots on the market and are well worth their value at $149.95.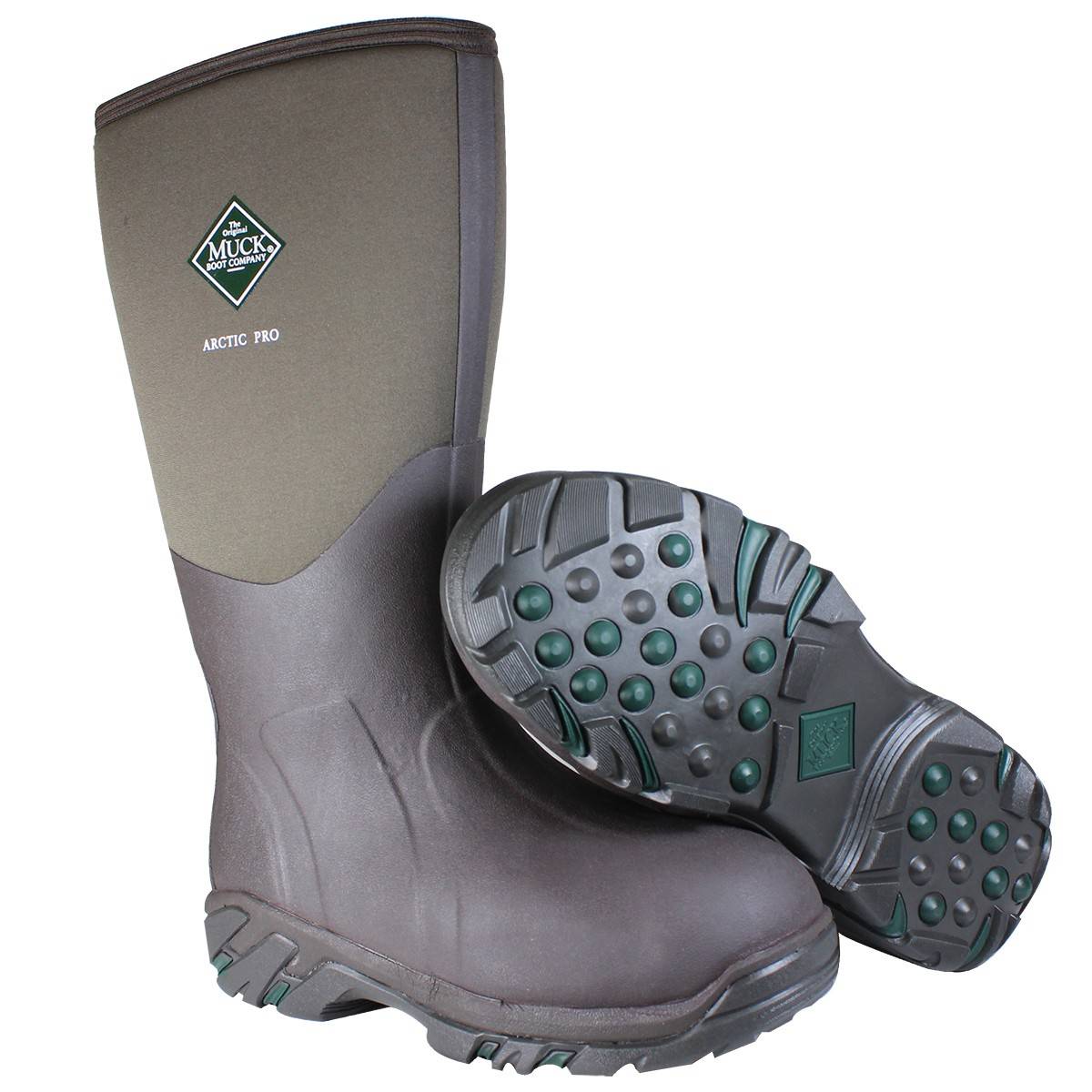 Not only are these boots great for all around purposes they're also perfect for hunting and specially designed for maximum comfort while on the ground. Whether you're finding your way through rocky terrain, or practically wading through damp marshland. From the sole to the uppers - you'll find every part of these boots has been designed to give the wearer a high level of comfort. Apart from being well-padded for comfort, these hunting boots also come with a stretch of nearly 8mm in length and width, which is great because it not only accommodates the shape of your feet, but also gives you sufficient space to move your toes. So come on down to Sportsman's Outlet and get a pair today!