2019 Big Fish Contest | April 1st - October 31st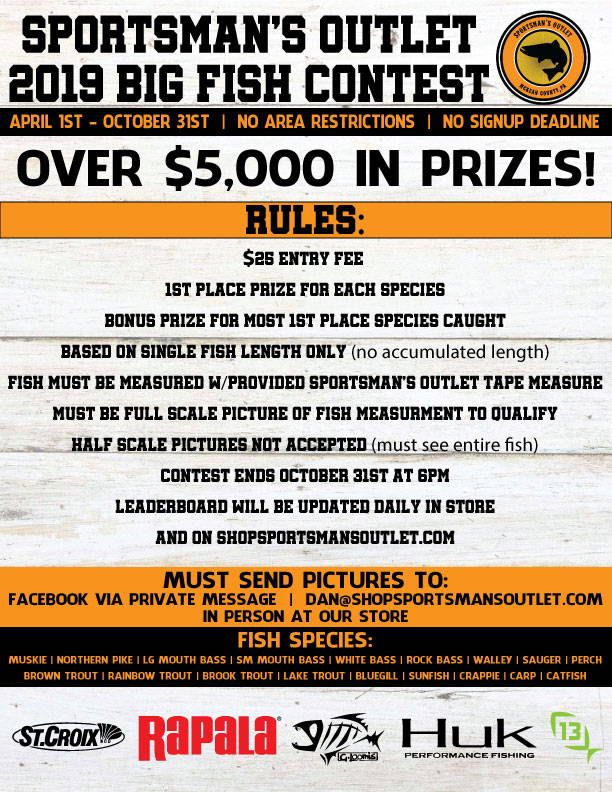 SPORTSMAN'S OUTLET RULER PROVIDED
Each tape measure will come with a number which will be your contest identification!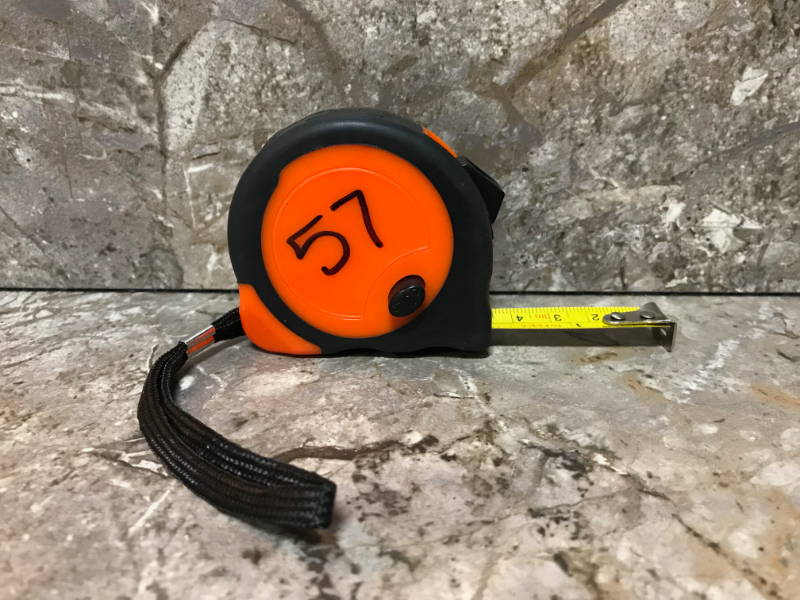 ---
PHOTOS MUST BE A FULL ON TOP VIEW NO ANGLES. MUST SEE START OF TAPE MEASURE.
NO HALF SCALE PHOTOS. MEASUREMENT MUST START WITH FISH HEAD AND END WITH FISH TAIL.
FINAL LENGTHS WILL BE DETERMINED AT OUR DISCRETION PERIOD!
WE ENCOURAGE CATCH AND RELEASE! ALL PA FISH & GAME RULES APPLY!
PLEASE SEND ENTRIES TO ONE OF THE FOLLOWING:
FACEBOOK VIA PRIVATE MESSAGE
IN PERSON AT OUR STORE
---
ACCEPTABLE PHOTO SUBMISSIONS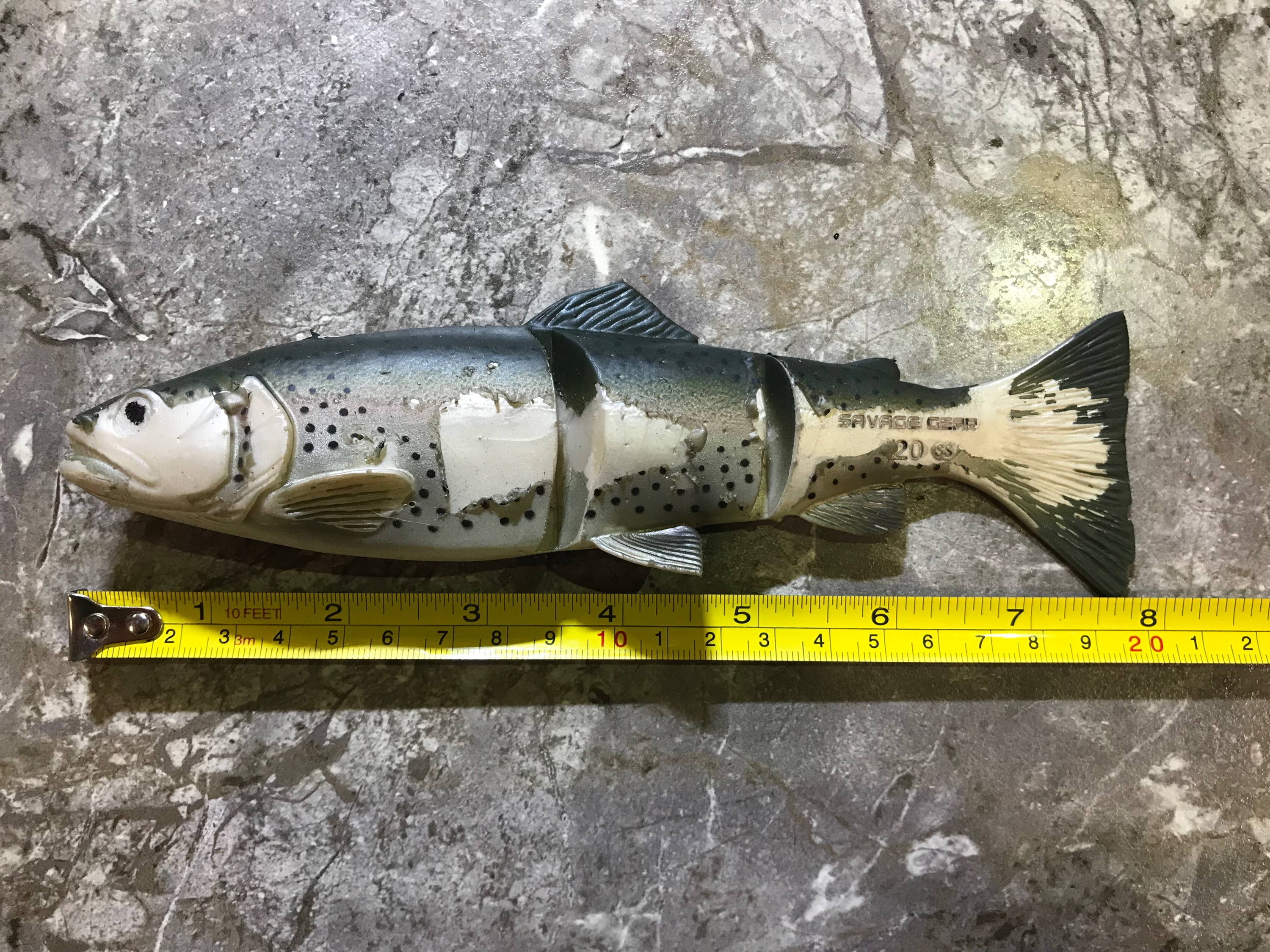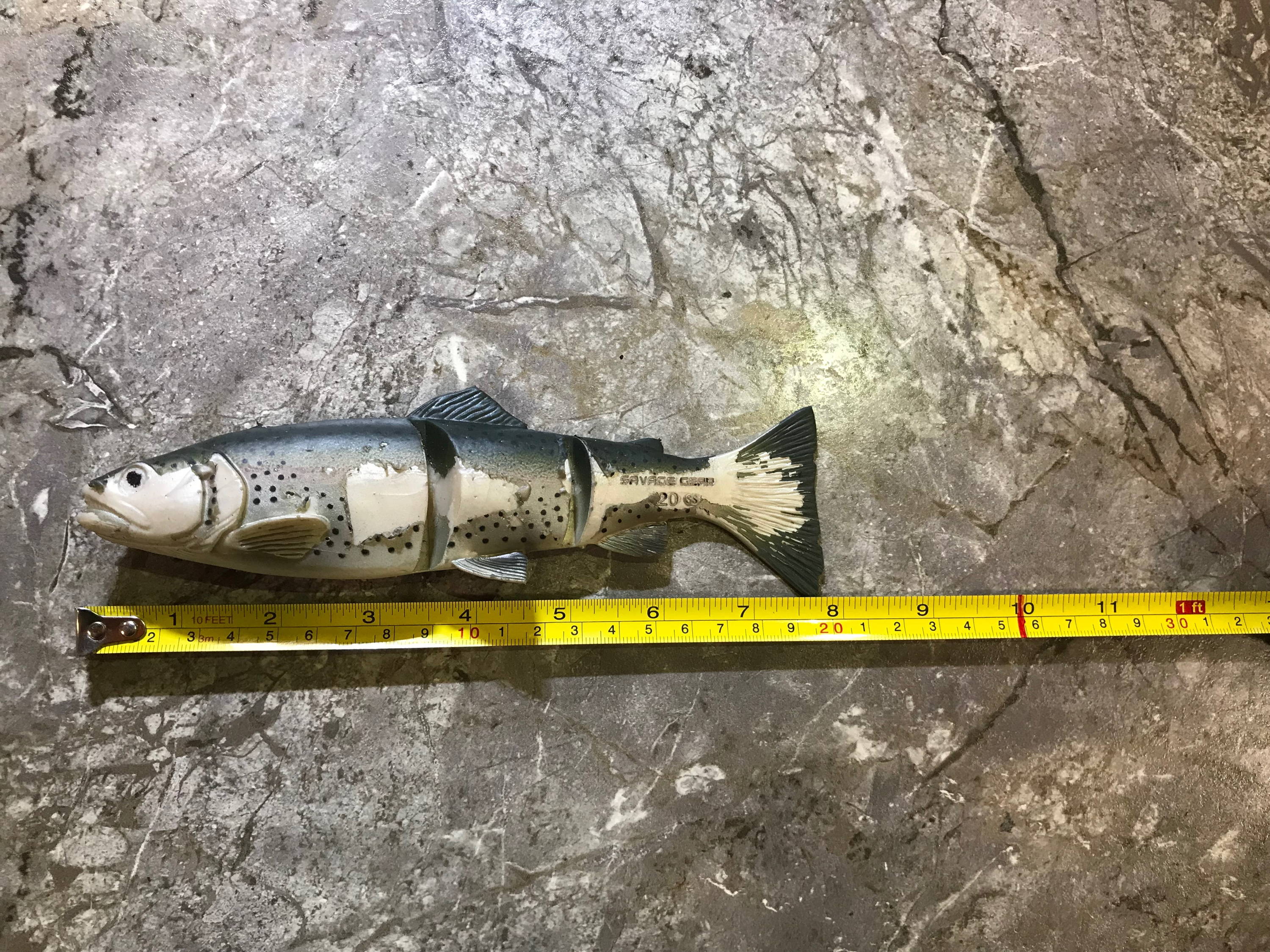 ---
UNACCEPTABLE PHOTO SUBMISSIONS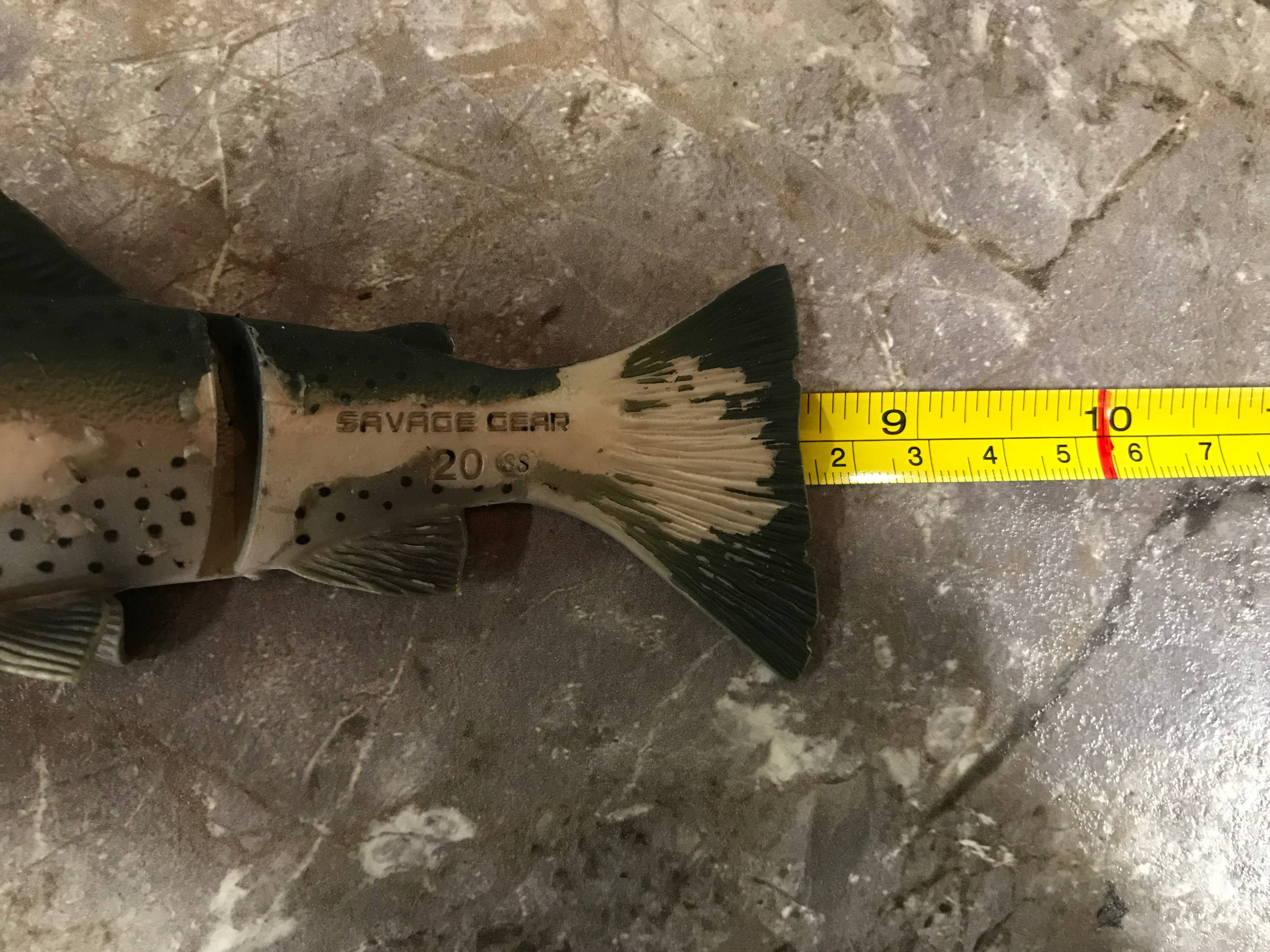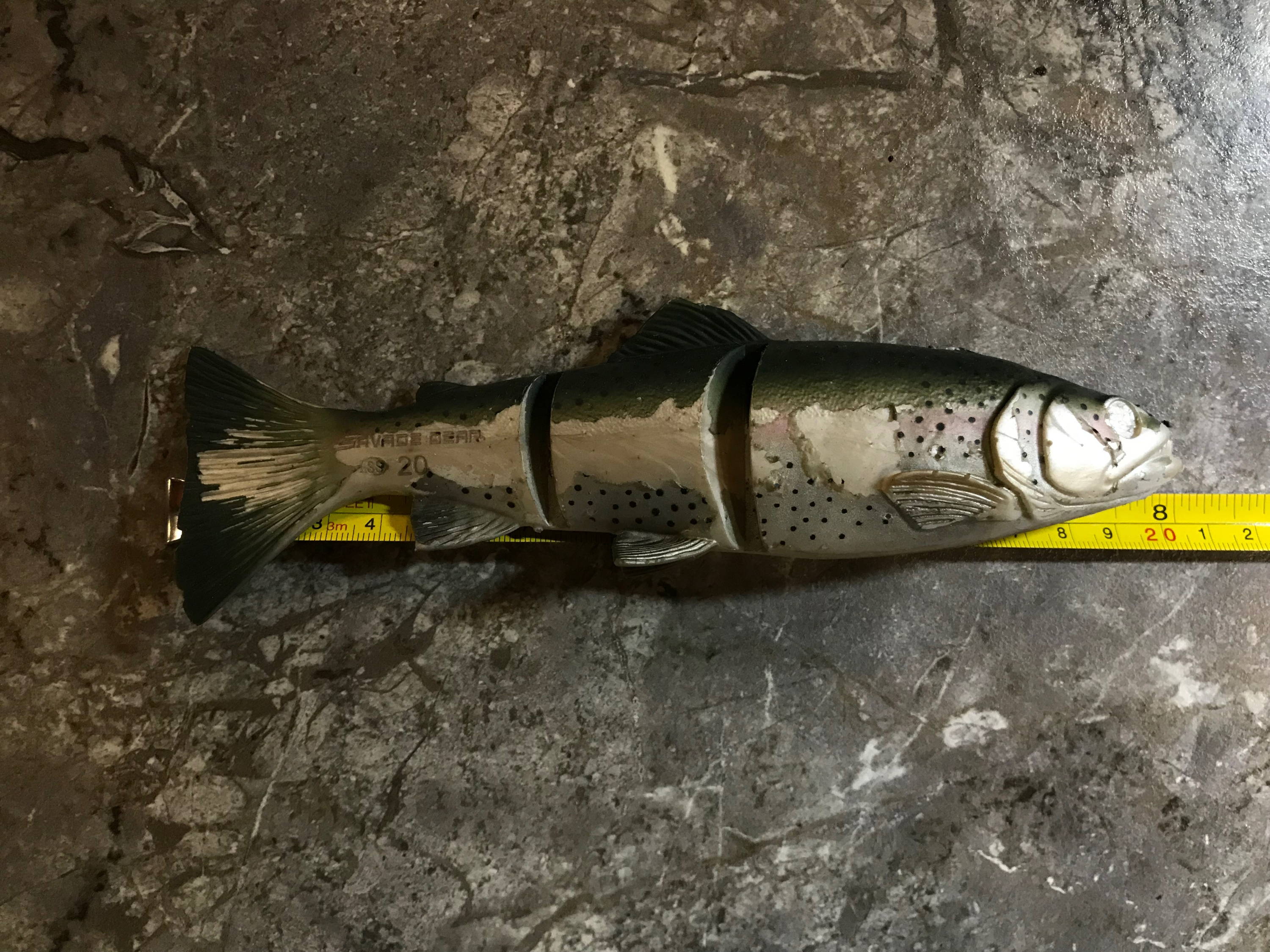 ---